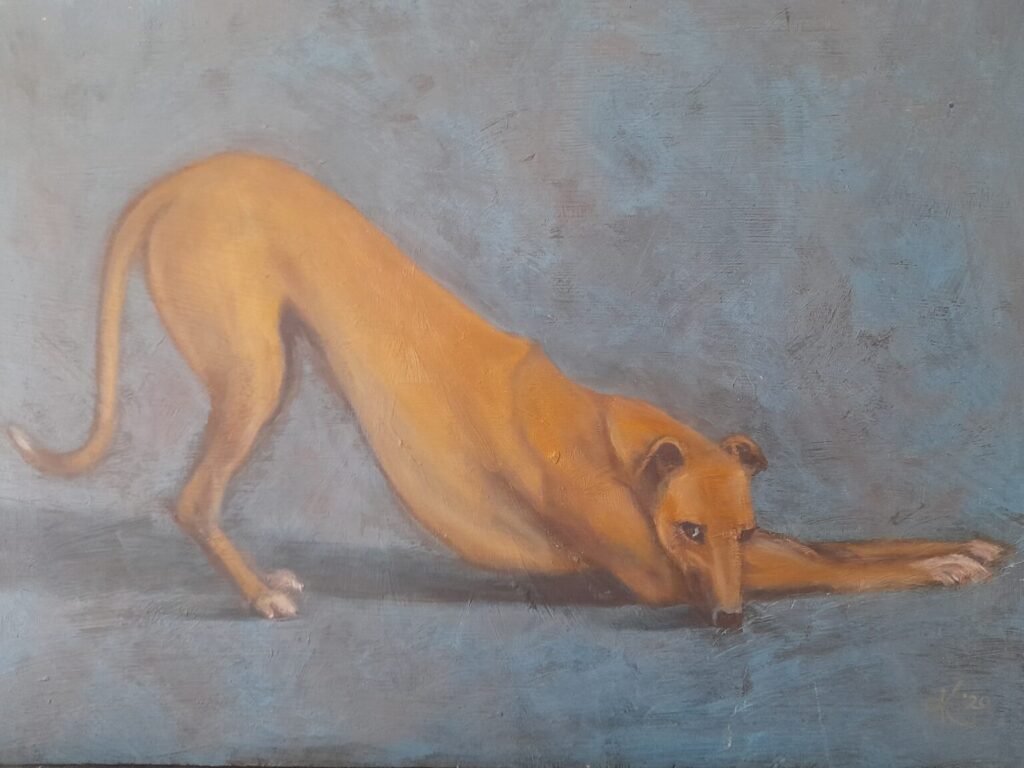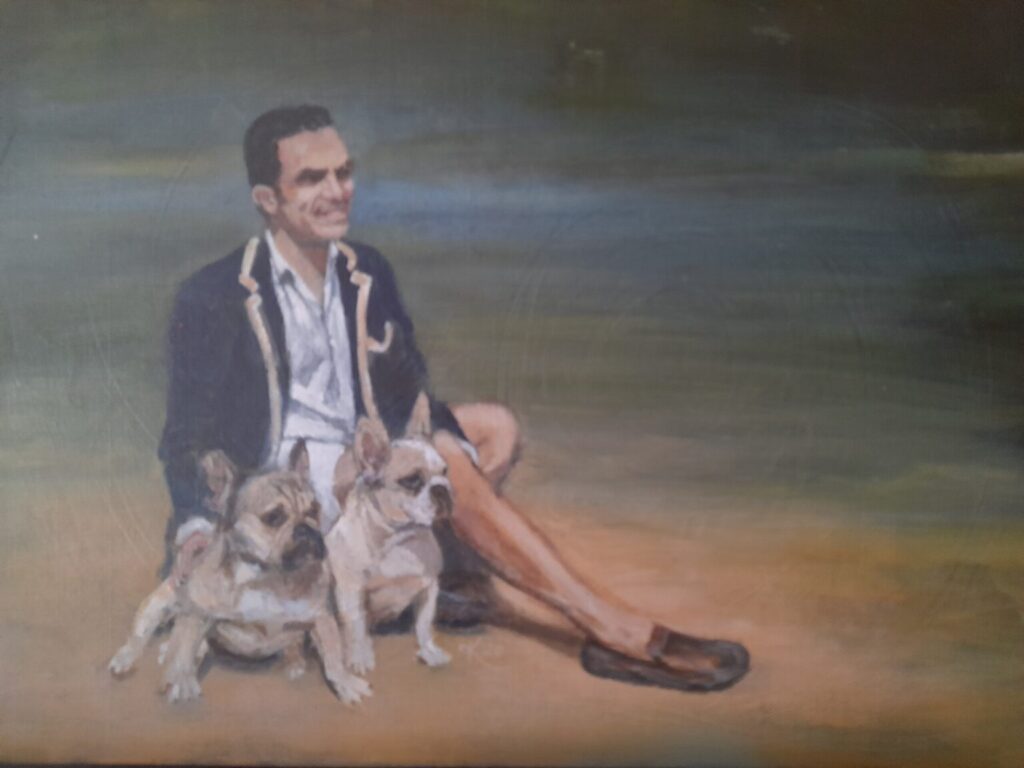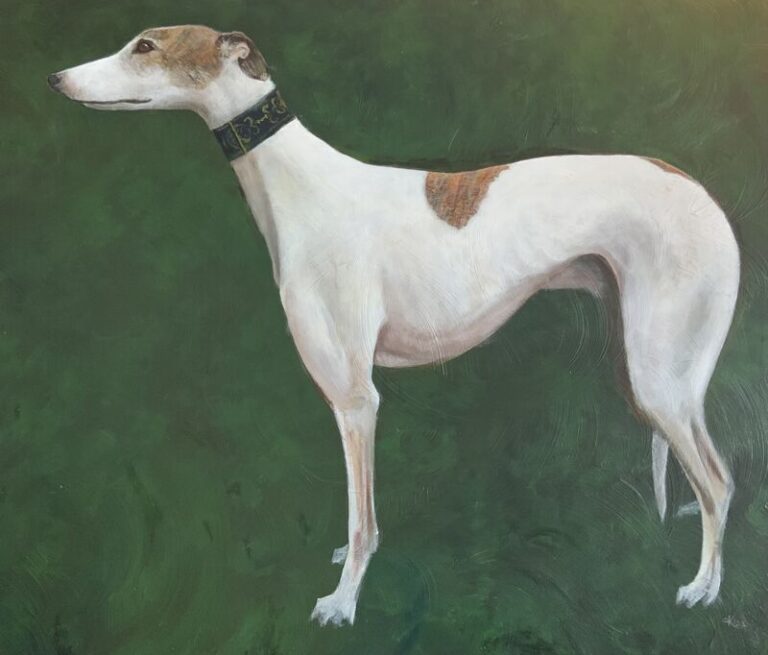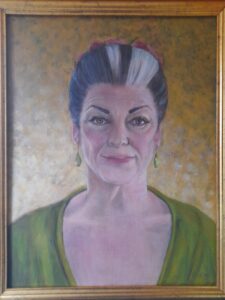 Katherine Marriott is a portrait artist, currently living and working in a caravan, travelling around the country to explore new places and learn from other artists' work. 
She has experimented with many different styles, and reacts to the personality of the person or animal she is painting rather than following a rigid pattern, but finds that a more traditional way of painting allows her to really catch the spirit of her subjects.
She works in oils upon a base of acrylics; her portraits take time to perfect and to dry sufficiently to deliver. 
Those who have commissioned works have expressed delight, and this brings her a deep sense of joy.
Generally, the smaller the animal, the smaller the painting.  Prices start from £300 for a small, single-animal portrait, and depending on the size of the portrait commissioned, the number of subjects, particular requirements for the background, etc. 

Portraits are generally delivered unframed, as the setting will influence what sort of frame is suitable, but can be framed at extra cost. Katherine often cuts her boards to bespoke sizes to express a particular aspect of her subjects, but also works with standard-sized boards, suitable for ready-made frames.