Have a pet portrait created by our artists of your furry best friends. A lovely memorable gift for you, your family and friends ❤️
Disclaimer: It is imperative that you read the instructions of the E & C massage gun before use for the safety of your horse, dog & you.
Capture the essence of your furry friend with a custom pet portrait by Sophie Steinmore. These unique and beautiful portraits can be created in various sizes with neutral or detailed backgrounds to suit your preferences. Sophie's portraits are an excellent way to honor your pet and preserve its memory for years to come. Her attention to detail and artistic talent make for truly one-of-a-kind pieces that perfectly capture your pet's personality and essence. A pet portrait by Sophie Steinmore will impress anyone, whether you want it as a special gift or a beautiful addition to your home decor.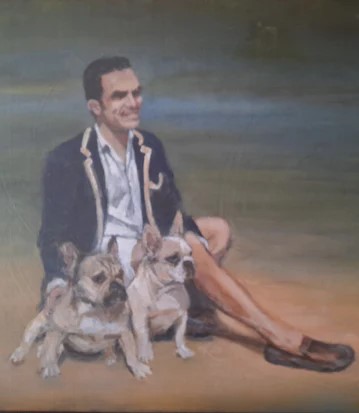 Katherine Marriott is a talented portrait artist who creates beautiful, life like pet portraits. Her work is available in custom sizes, ensuring you get your furry friend's perfect portrait. Katherine's attention to detail and skillful use of color and texture will bring your pet to life on the canvas.
A custom pet portrait by Katherine Marriott is a beautiful way to honor your pet and make a lasting memory of your beloved companion.